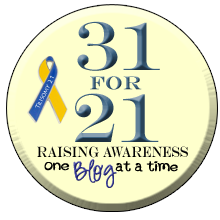 So, last night was a success (refer to my previous post if you don't know what I am talking about.) Ella and I had a good time, she yelled at me a few times but I calmly walked away from her, took a deep breath, regrouped and rejoined the fun. We cuddled during our movie and it made everything right in this world again for this mommy.
Then we had ballet class this morning.
Last week if you recall was wonderful, I was so proud of my little girl. This week.....ugh. Ella enjoyed running to the corner and covering her eyes with her hands. Demanding that I be in the room and then changing her mind and demanding that I leave, over and over. (No I didn't leave when she told me.) She did hardly anything with the class. Embarrassment. Anger. Failure. That was my morning. When we went to check out the owner was telling me how much money was due, registration fee and fee for the month and I bailed. I told her that I just don't think this is going to work. Maybe we will come back in a year.
I feel bad. Maybe Ella just had a bad day, or week or whatever. I just can't do it right now. I just might blow up!! Besides I did try out another class, this one was far less serious and is 15 mins ballet and 15 mins tap. (The Sat morning one is 30 mins ballet and pretty strict.) This Tues night one they do ring around the rosies and that kind of stuff. She was pretty naughty last Tuesday when I took her but it was bring your friend to class week and it was pretty chaotic so we'll try again this coming Tuesday. I'm thinking I may have Chris take her and see if that makes any difference.
Maybe I can make Ella cuddle with me again tonight. It ALMOST makes me forget all the naughtiness! Here are Ella and I on her actual birthday this past August......happier times : )