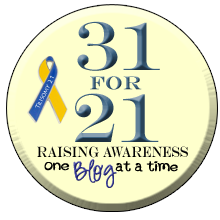 Yesterday was a super busy day.....Ella had her first ballet class (more on that tomorrow), then we met some of Ella's friends at the
children's
museum, had lunch at the mall, went to Hunter's soccer game, went desk shopping with my mom and then to dinner. By the time we got home we were all exhausted, especially the little girl that had no nap! The kids really enjoyed the children's museum, there was plenty of stuff to keep them entertained!
Playing a game.
Maybe when her glasses come I could let her play in mud and she will keep them on? She sure didn't mind the goggles!
Hunter loved these little scooter/car things, that's where he spent most of his time!
Ella and I had a pretend "
Icknick
", or a picnic as it's also called.
Claire chowed down on some fish : )