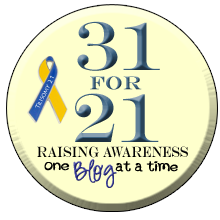 First - those of you that actually know me have probably figured out that I am writing my posts the day before and then scheduling them to post the following day at 6Am. The 6AM part is what would give me away because I am NOT a morning person AT ALL. The reason I point that out is because I want to tell you what I am about to do tonight, which when you read this will to last night but I am going to write in the present tense......get what I am saying.
Anyhow, Hunter and Chris have gone camping with the Boy Scouts so tonight it is just me and Ella. Lately I have been feeling a bit of a disconnect from my daughter. Behavior has been a big issue in this house lately and my patience are GONE. I love my daughter and don't think that I am saying that I don't or think for a second that my love is fading it's just that I have been dreading doing things with her. That really pains me to say, but it is simply the truth. She acts horribly for me. Everywhere I take her she is awful (and perhaps I am overly sensitive and I am used to a very well behaved child, Hunter) and I am often embarrassed. After all your childs behavior is a reflection of your parenting right? Not really when it involves children with special needs, I realize this but in my moments of losing my patience and going crazy in my head I convince myself that somewhere along the line I have failed with Ella and I don't know what to do to fix it. At home she behaves better but she is just nasty to me. Everything I want to do with she replies with "I don't wike it," or screams "no" at me while stomping her feet, if I try to be silly and dance with her or sing a song she tells me to "stop" with a totally disgusted look on her face. It all just gets a bit old and completely exhausting.
I would like to make Ella have reasoning skills. I would like to be able to bribe her. I would like to be able to have things to threaten her with, things I could take away and it would act as a great deterrence. I would like her to have even an ounce of safety awareness. But, I can't make any of those things happen. And therefore I get tired. Weepy. Angry. Inpatient. All things I hate to be. It's funny this tiny 4 year old girl with big blue eyes and long blond pigtails can bring out the very best in me and in a matter of seconds can bring out the very worst in me.
So, tonight I demand that we have fun together. We will have fun dammit!!! We will eat "I-zza" (pizza) we will watch a "ooooovie" (movie) we will play babies, eat wooden ice cream cones, maybe paint our nails, read books, play doctor and play with bubba's cars (since he's not here : ) And if she starts to be ugly to me I will simply put myself in time out!!!
Second - I had to take Ella to the dermatologist on Wednesday. She has had a rash on her face, around her mouth, since before her birthday on August 30th. Her pediatrician has treated her with both an antibiotic cream and when that didn't work an oral antibiotic. Neither of which did anything. So she referred us to the dermatologist. His verdict.... she has some sort of oral dermatitis that is seen mostly in women in their 20's and caused by stress. WHAT? Seriously? Oh and the antibiotic that clears it up will stain permanent teeth in children whose haven't come in yet. Great. So he gave us creams that are used to treat Rosacea and Acne. He said it can take a month to a year to clear. Excellent.
Third and finally I received this email today......
My name is Katie. I'm a reader of your blog. I love little Ella (and your son, too!). They're both adorable. You seem like an amazing mom. I'm writing an informative speech on Down Syndrome for my speech class and I need some sort of "audience participation" part of the speech. I am not sure what to do. Somehow I have to involve the audience in what I'm saying. The teacher has given suggestions for some different topics, and none of what she is suggesting really fits to anything that I could ask about Down Syndrome. I know that none of the people in my class actually have Down Syndrome, so its not like I could do a Risk Assessment for their symptoms. So, I thought that I would ask you since you have more "hands on" experience with Down Syndrome. Any ideas?
Um....yeah any ideas??? I gave her one but I think it's pretty lame so please help!!!
And here is a pic, just because